Wings of the Wicked av Courtney Allison Moulton
Serie: Angelfire #2
Sidantal: 516
Utgiven: 2012
Språk: Engelska
Betyg: 4/5 stjärnor
Wings of the Wicked
är uppföljaren till
Angelfire
, och fortsätter berättelsen om Ellie och hennes kamp mot ondskan. Skillnaden är att hon nu står inför starkare motståndare och valet hon ska ta risken att vara med Will eller inte.
Något som Moulton har gjort i den här boken är att ta alla saker jag älskade med
Angelfire
och göra dem ännu större nu! Det är så mycket mer drama, kärlek och problem än tidigare. Något är alltid på gång och det var svårt att avgöra vart handlingen skulle gå - men jag är superglad över att det blev som det blev (till och med slutet!). Nu är jag ännu mer hypad på uppföljaren och jag hoppas verkligen att den är minst lika bra!
Det bästa med boken:
romansen, handlingen och karaktärerna.
Vad jag blev besviken på:
vissa detaljer i mitten, men det redde ut sig.
------------------------------------------------------------------------------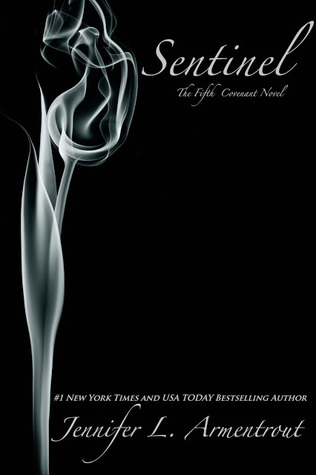 Sentinel av Jennifer L. Armentrout
Serie: Covenant #5
Sidantal: 297
Utgiven: 2013
Språk: Engelska
Betyg: 3.5/5 stjärnor
Den efterlängtade och avslutande delen till Armentrouts serie om Alex, ett halvblod som nu kämpar i ett krig mellan gudarna och dödliga.
Humorn flyter som vanligt på i
Sentinel
och det finns speciellt några scener jag gillade då vissa speciella karaktärer "kommer tillbaka" under några alldeles för korta sidor. Det och att det alltid hände något gjorde att jag läste ut boken fort.
Men den kändes väldigt antiklimatisk. Jag hade förväntat mig något mer av slutet, speciellt då jag har läst Armentrouts andra serier också. Men utöver det så gillar jag verkligen den här boken - den är ju inte dålig, snarare tvärtom.
Det bästa med boken:
karaktärerna.
Vad jag blev besviken på:
hade förväntat mig mer av slutet.
------------------------------------------------------------------------------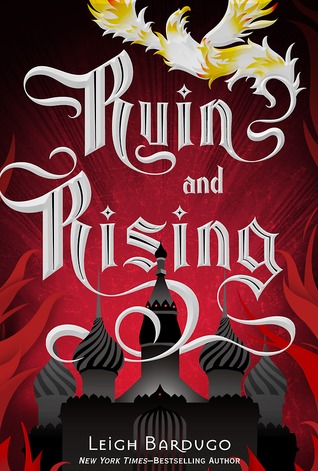 Ruin and Rising av Leigh Bardugo
Serie: Grisha #3
Sidantal: 422
Utgiven: 2014
Språk: Engelska
Betyg: 4/5 stjärnor
Efter att flytt så länge från Darkling bestämmer sig äntligen Alina för att möta honom. Med sina allierade ger hon sig iväg för att hitta den tredje nyckeln till sin kraft, the firebird - som är den enda sak som står mellan Rakva och förstörelse.
Det är fantastiskt hur mycket Alina har utvecklats under den här serien. Det känns nästan symboliskt att hon också återvänder till Palatset där hon hölls fånge under i första boken - för det visar ju bara hur långt hon kommit.
Värt att nämna är att
Ruin and Rising
stundvis är lite sorglig (tycker jag iallafall) och som avslutning tycker jag att den är fenomenal. Kommer dröja ett tag innan jag kommer över den här serien.
Det bästa med boken:
karaktärerna, handlingen och slutet.
Vad jag blev besviken på:
...