Börjat hos Breaking the Spine är Waiting on Wednesday ett sätt att visa upp ej utkomna böcker som man verkligen ser fram emot!
The Accidental Afterlife of Thomas Marsden av Emma Trevayne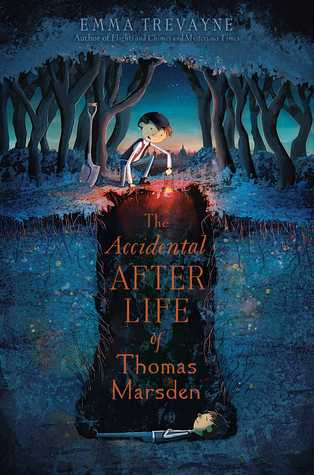 What if you found your own grave and it wasn't empty?
Grave robbing is a messy business. A bad business. And for Thomas Marsden, on what was previously an unremarkable spring night in London, it becomes a very spooky business. For lying in an unmarked grave and half covered with dirt is a boy the spitting image of Thomas himself. This is only the first clue that something very strange is happening. Others follow, but it is a fortune-teller's frightened screams that lead Thomas into a strange world of spiritualists, death, and faery folk. Faery folk with whom Thomas's life is bizarrely linked. Faery folk who need his help.
Desperate to unearth the truth about himself and where he comes from, Thomas is about to discover magic, ritual, and the uncanny truth that sometimes the things that make a boy ordinary are what make him extraordinary.
Kommentarer
Det här verkar vara en mysig bok. ^^