Börjat hos Breaking the Spine är Waiting on Wednesday ett sätt att visa upp ej utkomna böcker som man verkligen ser fram emot!
The Last Time We Say Goodbye
av Cynthia Hand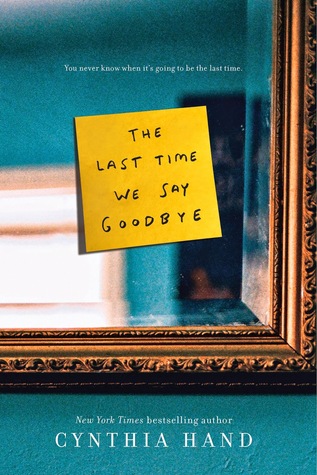 The last time Lex was happy, it was before. When she had a family that was whole. A boyfriend she loved. Friends who didn't look at her like she might break down at any moment.
Now she's just the girl whose brother killed himself. And it feels like that's all she'll ever be.
As Lex starts to put her life back together, she tries to block out what happened the night Tyler died. But there's a secret she hasn't told anyone-a text Tyler sent, that could have changed everything.
Lex's brother is gone. But Lex is about to discover that a ghost doesn't have to be real to keep you from moving on.
Kommentarer
Gillade ju Hands Unearthly-serie så ser fram emot att få se hur hon skriver en contemporary bok! Låter dessutom som en väldigt bra bok.