En typ av inlägg jag tänkte kunde vara kul för alla som läser det - för vem älskar inte lite länkar från den gångna veckan? Lite blandat med nyheter (både gamla och nya, för ibland kan jag ligga lite efter), blogginlägg, videos, artiklar och så mycket mer. Självklart handlar alla länkar på något sätt om böcker!
1. Nu har vi äntligen fått datumen för när novellerna i
Tales from the Shadowhunter Acadaemy
av Cassandra Clare, Sarah Rees Brennan, Maureen Johnson och Robin Wasserman. Läs mer om det
HÄR
!
2. En annan Clare-relaterad nyhet är att
The Mortal Instruments
kommer att fortsätta som en tv-serie (!!!) Jippi! Läs mer
HÄR
!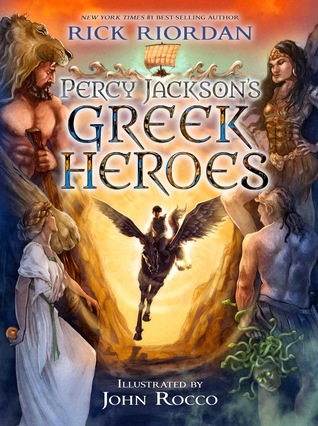 3. Rick Riordan har gått ut med att han kommer ge ut en bok i stil med
Percy Jackson's Greek Gods
, fast istället för gudar så ska den handla om hjältar -
Percy Jackson's Greek Heroes
! Den kommer ut i augusti 2015. Ni kan se omslaget till höger! <3 Det går att läsa mer om boken
HÄR
!
4. Är det inte intressant att veta vilka karaktärer som har en mening bakom sina namn? Se lite olika betydelser för flera välkända karaktärer -
HÄR
!
5. Ett intressant inlägg hos Boktjuven om författaren Jenny Jägerfeld, läs det
HÄR
!