Februari må vara kort, men det kan trots det hända en hel del. Solen tittar fram,
bokrean hände
, jag freakade ut när jag insåg att mina olästa böcker landade på 200 stycken, prova det här med att ha en
TBR-hög
för februari och jag slutade på mitt jobb där jag inte mådde bra. Som sagt, en hel del händer och samtidigt som allt det händer så läste jag så klart en del böcker!
MÅNADENS STATISTIK
Antal sidor: 3670
Lästa seriealbum/bilderböcker/noveller/manga: 4
Lästa böcker: 9
Goodreads Reading Challenge: 33/130
Påbörjade serier: 1
Avslutade serier: 2
The Curious Incident of the Dog in the Night-Time av Mark Haddon

The Enchantress Returns av Chris Colfer

Shadow Study av Maria V. Snyder

Boken om Mademosielle Osieau av Andrea de la Barre de Nanteuil, Lovisa Burfitt (bilderbok)

End of Days av Susan Ee

Every Last Breath av Jennifer L. Armentrout

Sword Princess Amaltea Bok 2 av Natalia Batista (manga)

Alice's Adventures in Wonderland av Lewis Carroll, Camille Rose Garcia

The Selection av Kiera Cass

Beastly Bones av William Ritter

Cruel Crown av Victoria Aveyard

Deadly Class Vol 1 av Rick Remenber m.fl. (seriealbum)

Descender Vol 1 av Jeff Lemire m.fl. (seriealbum)
(Jag kommer att länka alla recensioner varefter jag skriver dem, ifall ni undrar varför vissa har länkar och andra inte.)
--------------------------------------------------------------------------------
BÄSTA
End of Days av Susan Ee
Jag kan inte fatta att den här serien är över nu!! Helt klart en av de bästa serier jag någonsin har läst!
FAVORIT
Shadow Study av Maria V. Snyder
Det är så härligt att börja läsa om Yelena och Valek igen! Älskar dem!
BESVIKELSE
Deadly Class Vol 1 av Rick Remenber
Jag tycker inte att Deadly Class är dålig, men jag känner att berättelsen behöver utvecklas mer.
FINASTE OMSLAG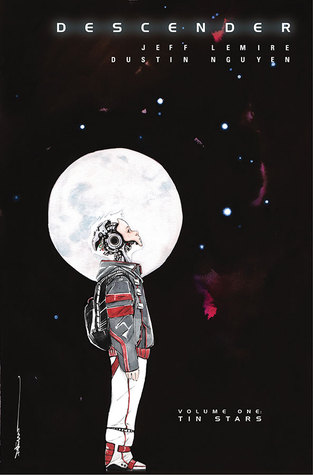 --------------------------------------------------------------------------------
PLANER FÖR NÄSTA MÅNAD
Jag har nämnt det under många månader nu men jag måste verkligen skriva klart alla recensioner jag har på lager! Tror nästan att jag kommer skriva ihop något schema-liknande som jag kan följa och verkligen pricka av alla böcker jag behöver skriva om.
Men utöver det så kommer jag göra ganska mycket under mars. Bland annat så kommer jag gå på några bokfrukostar, starta en bokcirkel (mer om det kommer upp lite senare på bloggen), vara med i Fantastiska berättelsers tävling (som jag skrev om här), fortsätta med en TBR-hög för mars (inlägg kommer imorgon!) och försöka hålla mig från att köpa nya böcker.
Hur har februari varit för er?