Jag gjorde den här enkäten för flera år sedan. Hittade den igen nu i helgen när jag kollade igenom arkiven och tänkte att den passar perfekt nu när jag vill kolla hur året har varit. Den kommer ursprungen från
The Perpetual Page-Turner
. Jag översatte den till svenska.
Antal böcker du läst: 148
Antal omläsningar: 5
Populärast genre: ungdomsböcker
de bästa böckerna
1. Bästa boken du läst 2015?
Den unga Eliten av Marie Lu
! Har läst många bra böcker det här året, men den här boken är nog den bästa av dem!
2. Böcker som du hade höga förväntningar för men som inte alls föll i din smak?
Spring så fort du kan av Sofia Nordin
. Blev överraskad över att det var många böcker på svenska jag inte gillade i år.

3. Mest överraskande (på ett bra sätt) bok 2015?
Stormens öga av Leigh Bardugo
.
4. En bok du rekommenderade till alla under året?
The Stars Never Rise av Rachel Vincent
. Roligt nog har några stycken också läst den. Och gillat den!

5. Bästa bokserie du kom över 2015?
Splintered-serien av A. G. Howard
! Läste om första boken tidigare i år och avslutade den sedan bara någon månad senare. En av de bättre omtolkningarna jag har läst!
Bästa uppföljare 2015?
Half Bad - Det mörka ödet av Sally Green
Bästa sista bok 2015?
Gudar och monster av Laini Taylor
.
6. Nya favoritförfattare du upptäckte 2015?
Neil Gaiman och Rachel Hartman. Älskade deras böcker och jag ser verkligen frame mot att få läsa mer av dem båda!
7. Bästa bok som inte tillhör de genrer du i normala fall läser?
Agatha Christie
! Klassiker och deckare i ett - inget jag brukar läsa så ofta.

8. Mest spännande, kan-inte-sluta-läsa bok 2015?
Carry on av Rainbow Rowell. Den var så otroligt bra med engagerade karaktärer och en spännande handling. Vill bara läsa om den på en gång - igen.
9. Böcker du läste i år som du mycket väl kan läsa om nästa år?
Carry On. (haha!)
10. Favoritomslag av en bok du läste 2015?11. Mest minnesvärda karaktär 2015?
Call från
Järnprovet av Cassandra Clare och Holly Black
.
12. Den vackraste språket från en bok du läst 2015?
The Strange and Beautiful Sorrows of Ava Lavender av Leslye Walton. Den här boken var både vacker och sorglig på samma gång.
13. Den bok som har haft störst betydelse för dig 2015?
En bit av mig fattas av David Levithan
. Har aldrig riktigt förstått hur 9/11 faktiskt påverkade världen. Fick en större förståelse efter att ha läst den här boken.
14. En bok som du inte förstår varför du väntade med att läsa?
Fortsättningar
Crown of Midnight
och
Heir of Fire
!!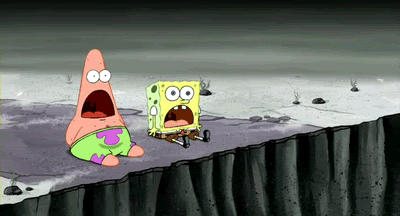 15. Favoritcitat från en bok du läste 2015?
"No man or woman alive, magical or not, has ever escaped some form of injury, whether physical, mental, or emotional. To hurt is as human as to breathe."
-
The Tales of Beedle the Bard
av J. K. Rowling
16. Kortaste och längsta bok du läst 2015?
Längsta boken jag läst i år är The Name of the Wind av Patrick Rothfuss (662 sidor) och den kortaste är Protect the Children av Maria V. Snyder (4 sidor).
17. Den bok som chockerade dig mest?
Röd drottning av Victoria Aveyard
. Det är en dystopi, men den är så mycket mer än det.

18. Favorit OTP 2015?
Simon och Baz från Carry On!!
19. Favorit icke-romantiska förhållande?
Vänskapen mellan tjejerna från
Curtsies & Conspiracies av Gail Carriger
.
20. Favorit bok du läst under året av en författare du tidigare läst böcker av?
Fangirl av Rainbow Rowell
. Har läst väldigt många böcker av henne i år (
Eleanor & Park
förra året) och jag gillar dem allihopa!
21. Bästa bok du läst under 2015 ENDAST på grund av att den blev rekommenderad?
The Storyspinner av Becky Wallace
.
22. Vem är din senaste crush? (självklart någon från en bok!)
Haha! Listan är för lång för att jag ska minnas någon! Men efter min omläsning av Vampire Academy av Richelle Mead så har jag blivit allt mer förtjust i Adrian!
23. Bästa debut från 2015?
Osäker på hur många debuter jag har läst i år, så jag skriver väl Röd drottning här också.
24. Bästa fiktiva värld eller miljö du har läst i år?
The Land of Stories: The Wishing Spell av Chris Colfer
. Snacka om fantasivärld!
25. En bok som fick dig att le?
Egentligen ingen bok, men novellen
Night of Cake & Puppets av Laini Taylor
är en kärlekshistoria som får mig att le varje gång jag tänker på den.
26. En bok som fick dig att gråta?
Half Bad - Ondskans son av Sally Green
. Kan folk inte bara lämna Nathan i fred?!

27. En bok som krossade din själ?
Se ovan.
28. Den mest unika boken du läst under 2015?
Landline av Rainbow Rowell
. Du underbara bok!
29. Den bok som gjorde dig mest arg under året (betyder dock inte att du inte gillade boken)?
Ibland bara måste man av David Levithan
.
ditt bloggår

1. Ny favorit-bokblogg du upptäckte i år?
Är säker på att jag gjorde det, men kommer inte ihåg vilka...
2. Din favoritrecension du skrev i år?
Fairest av Marissa Meyer
. På grund av boken helt enkelt.
3. Bästa diskussion/icke-recension-inlägg du har på din blogg?
När jag lekte lite med tabeller och kom fram till
detta
. Ni kommer få se lite fler av dem i början av nästa år!
4. Bästa event du gick på (signering, festival, virtuellt event, etc)?
Helt klart Bokmässan! Även om mitt möte med George R. R. Martin också är rätt så högt upp på listan...
5. Bästa bokiga/blogg-relaterade ögonblicket under 2015?
Dagen jag fick tillfälle att intervjua Leigh Bardugo framför publik när hon var här i Stockholm för några månader sedan. Spendera en hel del tid med
Petra
,
Emma
och några andra jag träffade. Tror faktiskt det var en av årets bästa dagar för mig!
6. Ditt populäraste inlägg från i år (antagligen via kommenterar eller sidvisningar)?
Min
mega book haul
fick en hel del sidvisningar.
7. Ett inlägg du önskar skulle få lite mer kärlek?
Min recension av
Just nu har vi varandra av Sara Bergmark Elfgren och Maria Fröhlich
.

8. Bästa bokrelaterade upptäckt (hemsidor, bokhandlar, etc)?
Tror det var i år som jag var på Akademibokhandeln på Mäster Samuelsgatan för första gången. Typ största bokhandeln någonsin.
9. Har du lyckats med några läsutmaningar det här året?
Japp, min Goodreads Reading Challenge!
se framåt
1. En bok du inte läst i år men som du kommer prioritera 2016?
Odinsbarn och Röta av Siri Pettersen.
2. Vilken bok ser du mest fram emot nästa år (inte debut)?
The Hidden Oracle av Rick Riordan samt Reign of Shadows av Sophie Jordan.

3. Vilken 2016 debut som du mest fram emot?
Återigen, osäker på vilka som debuterar nästa år.

4. En sista del eller uppföljare i en serie som du ser frame emot nästa år?
The Raven King av Maggie Stiefvater och Glass Sword av Victoria Aveyard.

5. En sak du hoppas kunna uppnå eller göra i ditt bloggande under 2016?
Det får ni reda på i ett inlägg som kommer i början av nästa år.
6. En bok som kommer ut 2016 som du redan har läst och rekommenderar till alla:
Inte läst några böcker från 2016 ännu...en