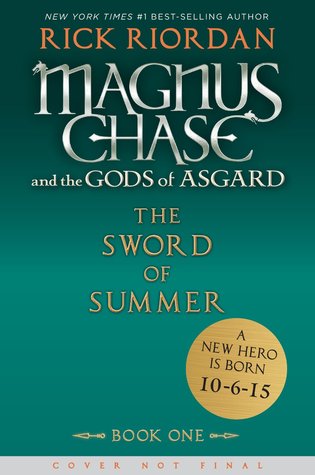 Då var jag tillbaka efter en helg med familjen!
Har haft det jättetrevligt och väldigt lugnt, men nu är det dags med praktik och bloggskrivande igen. Missade tyvärr länkkärlek-inlägget igår, dels för att jag inte hade tid att publicera det samt för att jag inte hittade så mycket att dela med mig av förra veckan.
Men en sak hittade jag - och gods! är det en bra en! Jag hittade nämligen en smygtitt (första kapitlet kanske?) på
The Sword of Summer
av Rick Riordan som kommer ut nu i oktober! Självklart läste jag det på en gång (duh!) och det var så mycket bättre än vad jag hade förväntat mig! *dör fangirldöden*
Jag vill självklart att så många som möjligt ska läsa det här utdraget och fangirla med mig. Så klicka
här
för att komma till texten och kom sedan tillbaka och berätta vad du tycker. Ser du fram emot
The Sword of Summer
?