Hur kan det vara så att en månad är över så fort? På ett sätt känns det som om oktober har blåst förbi samtidigt som det har hänt väldigt mycket. Jag har varit upptagen med skolan (första hemtentan gjord!) och läsningen som har varit superb!
MÅNADENS STATISTIK
Antal sidor: 5988
Lästa seriealbum/bilderböcker/noveller/manga: 7
Lästa böcker: 12
Goodreads Reading Challenge: 147/130 - klarade utmaningen denna månad!
Påbörjade serier: 1
Avslutade serier: 1
Attachments av Rainbow Rowell
Fables Vol 4: March of the Wooden Soldiers

av Bill Willingham (seriealbum)

Bloodlines av Richelle Mead
The Golden Lily av Richelle Mead
The Indigo Spell av Richelle Mead
The Fiery Heart av Richelle Mead
Silver Shadows av Richelle Mead
The Ruby Circle av Richelle Mead
Tales of the Peculiar av Ransom Riggs
Biting Bad av Chloe Neill
Vi är en

av Sarah Crossan

Seconds

av Bryan Lee O'Malley (seriealbum)

The Ancient Magus' Bride Vol 1

av Kore Yamazaki (manga)

Futhermore av Tahereh Mafi
Ms Marvel Vol 2: Generation Why

av G. Willow Wilson m.fl. (seriealbum)

Ms Marvel Vol 3: Crushed

av G. Willow Wilson m.fl. (seriealbum)

Ms Marvel Vol 4: Last Days

av G. Willow Wilson m.fl. (seriealbum)

Shut Out av Kody Keplinger
Deadpool Vol 2

av Daniel Way m.fl. (seriealbum)
(Jag kommer att länka alla recensioner varefter jag skriver dem, ifall ni undrar varför vissa har länkar och andra inte.)
--------------------------------------------------------------------------------
BÄSTA
Furthermore av Tahereh Mafi
Så härligt att läsa en bok av Mafi igen! Återigen imponerar hon med sitt språk och hennes karaktärer.
FAVORIT
Vi är en av Sarah Crossan
Annorlunda på många sätt och en bok jag rekommenderar alla att läsa.
BESVIKELSE
-
Det har varit en sådan bra läsmånad för mig att jag inte hade någon besvikelse. #goals
FINASTE OMSLAG
Det är egentligen ännu finare i verkligheten, med matt grönt och glittrande guld. <3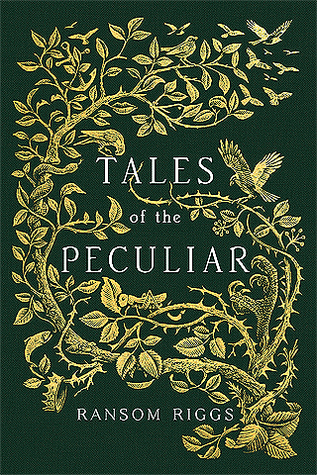 --------------------------------------------------------------------------------
PLANER FÖR NÄSTA MÅNAD
Fortsätta att kämpa med skolan och försöka kommer igång med bloggen igen. Känns som om jag studsar lite fram och tillbaka med den just nu - tillbaka två veckor, borta två veckor. Men det har hänt en del saker och det är svårt att hitta någon grund att stå på just nu, så jag får se vad som kommer att hända.
Hur har läsningen gått för er i september?